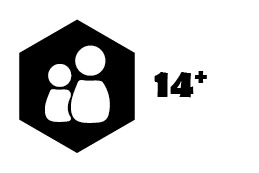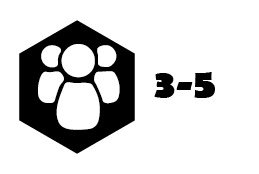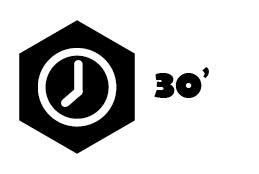 Templari

« Templari » est un jeu d'enchères et de collections. Les joueurs incarnent des membres de l'Ordre du Temple ayant découvert une partie du trésor des Templiers. Au lieu de faire don de l'ensemble à des musées, des enchères atypiques sont organisées entre eux pour se répartir le butin.
Alors que les richesses circulent entre les joueurs au fil du temps, misez subtilement pour ne pas trop enrichir vos adversaires et repartir avec les collections les plus prestigieuses.
Un grand classique à découvrir ou redécouvrir.
Un jeu de Michael SCHACHT,
Illustré par Noboru SUGIURA,
Direction artistique par Yolaine GLENISSON
*Templari est la réédition du jeu DON devenu par la suite SERENGETI.
Templari

« Templari » is an auction and collection game. The players take the role of members of the Knights Templar who discovered a part of the Templars' treasure. Instead of donating to museums, atypical auctions are held between them to divide the spoils.
While ressources circulate between players all along the game, bet subtly to don't enrich your opponents and win the most prestigious collections.
A classic game to discover or rediscover.
A game created by Michael SCHACHT,
Illustrated by Noboru SUGIURA,
Artistic direction by Yolaine GLENISSON
 
*Templari is the re-issue of the game DON who became SERENGETI few years after.