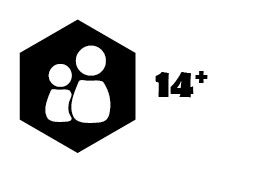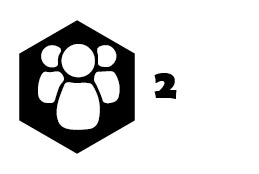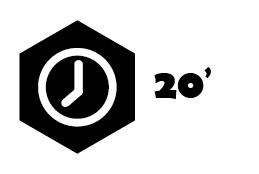 Verona Twist

« Verona Twist » est un jeu de déduction asymétrique pour 2 joueurs où tous les mouvements sont visibles.
Six personnages bien connus de Vérone font quotidiennement leur apparition sur la Piazza Dei Signori. Mais deux d'entre eux ne sont pas ceux qu'ils semblent être ! En effet, Roméo et Juliette, avec la complicité de la Nourrice, se cachent parmi les protagonistes afin d'échapper à Capulet.
Chaque joueur a son propre objectif : la Nourrice gagne si Roméo et Juliette sont toujours cachés à la fin de la 7e manche. En revanche, Capulet l'emporte s'il découvre leurs identités secrètes dans ce temps imparti.
À la fin de chaque manche, après avoir déplacé les six personnages, Capulet obtient un indice selon leurs positions sur la place : la Nourrice lui indique si Roméo et Juliette sont dans la même zone ou non.
L'amour triomphera-t-il ?
Un jeu de József Dorsonczky,
Illustré par Aurél Lázár.
Verona Twist

"Verona Twist" is an asymmetrical deduction game for 2 players where all moves are visible.
Every day, six well-known Veronese figures make an appearance on the Piazza Dei Signori square. But two of them are not who they appear to be. Indeed, Romeo and Juliet, with the help of her Nurse, are hidden in the crowd to escape from Capulet.
Each player has their own goal: the Nurse wins if Romeo and Juliet are still hidden at the end of the 7th round. Capulet wins if he finds out their secret identities before time runs out.
At the end of each round, after moving the six characters, Capulet gets a clue depending on their positions in the square : the Nurse tells him if Romeo and Juliet are in the same area or not.
Will their love triumph ?

A game created by József Dorsonczky,
Illustrated by Aurél Lázár.
Explication des règles et parties de démonstration